Stack your squares, cut, and mix. This class shows a wonderful way to mix your pieces for a stained glass effect. Jewel tone colors work best.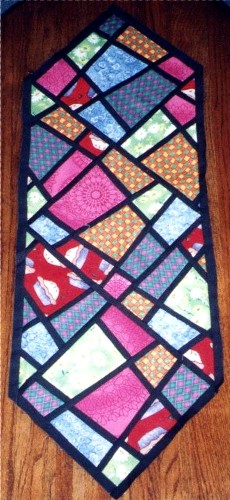 The supply list gives information on what is required for this project.
Workshop fee: Members $30, Non-members $40.
Ann's website provides more information about her classes.