If you would like to learn to free motion quilt in a supportive and fun atmosphere, then join Jenny in class. Learn how you can quilt your own projects at home with your home machine!
Free motion quilting allows you to work directly on your own projects with little or no marking and no stencils. You will begin working on paper and make lots of mistakes there. Then you will begin to fearlessly play on fabric samples with confidence. This is not as hard as you think!
Jenny will bring lots of quilts and examples to showcase what you will be learning. You will learn all of the motifs shown in this sample in class. Free motion quilting can be so fun and liberating. Imagine being able to fearlessly quilt your own quilts!
The supply list provides all the information you need.
Class Sample (click on image for a larger view).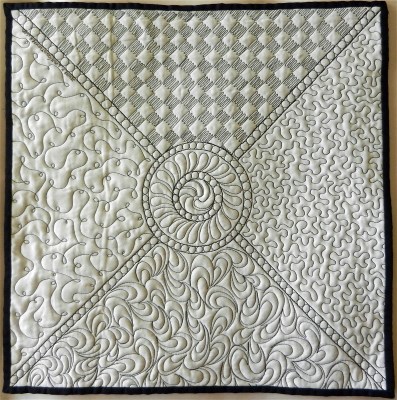 Jenny's website provides more information about her classes.