Learn how to do exquisite appliqué with your domestic sewing machine. Students will use a pattern from Nancy's El Camino Real book of quilt patterns.
Kit fee $35 or $10 pattern and bring your own supplies. The supply list provides information about what you need.
Class Sample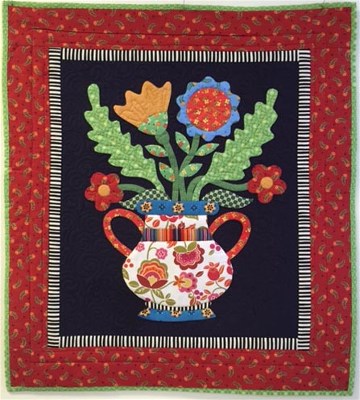 Nancy's website provides more information about her classes.