This class will focus on the creation of this magnificent Black Swan by using raw, turned and "free" edge appliqué techniques. You will also learn how to use different tools to give the perception of the swan's reflection in the water. Final quilt size will be approximately 30 x 25. Click on image for a larger view.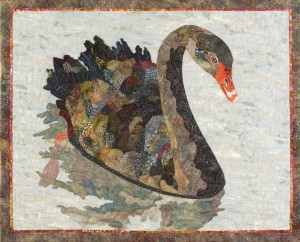 The supply list includes the materials and supplies needed for the workshop.
Grace's website provides more information about her classes.